Doctor's Training in Reproductive Health
Location – Kabul
Focus – Health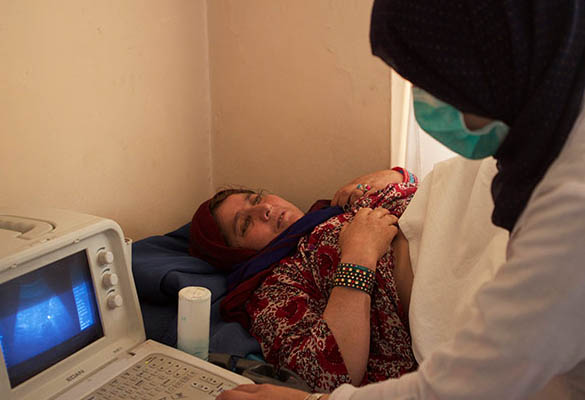 Action for Development's (AfD) has focused on finding solutions to Afghanistan's healthcare crisis since its very beginning. One of the main issues that the country faces is a lack of an efficient reproductive health education. This is particularly important, considering that women carry as many as 10 children during their lifetime. Afghanistan has the world's highest infant mortality rate and ranks 22nd globally in maternal mortality.
After setting up its office in Geneva, AfD's immediate priority was to give 25 Afghan medical professionals access to quality reproductive health training. The men and women selected for the course were doctors and midwives from different provinces in Afghanistan, such as Herat, Baghlan, Ghazni and Kabul, with over ten years of working experience. The training included modules on maternal and perinatal health, sexually transmitted diseases, HIV, AIDS, adolescent health and development with a focus on sexual and reproductive health, family planning and community genetics. It consisted of an online training module of six months from May to November of 2011, followed by a weeklong intensive course in Geneva in June 2012.
In order to respond to global training needs, the online course was developed by international specialists from institutions such as the World Health Organization, Oxford University and the Geneva University Hospital. The training was provided by the Geneva Foundation for Medical Education and Research. Access to training content proved challenging, as some of the Afghan participants lacked reliable Internet connections in their home country. In response, AfD provided a printed version of the information package.
Doctors and medical professionals working in Afghan field hospitals were able to enhance and refine their knowledge through this training. The project has had a long-lasting impact as the newly acquired knowledge was passed on to other health professionals, reaching those who couldn't benefit from the training. The project has helped to improve the quality of available reproductive health care in Afghanistan.