AfD strives for the empowerment of communities and improved human rights in Afghanistan. Our vision for Afghanistan is one of a society based on democracy and the rule of law, where every individual has access to his/her own rights.
We direct our efforts towards promoting the rights of the most vulnerable: women, children, people living with disabilities and isolated communities. Whether through high-level events at the United Nations, workshops in schools and universities, or field visits to communities in Afghanistan, we promote our core message, in order to serve sustainable development efforts.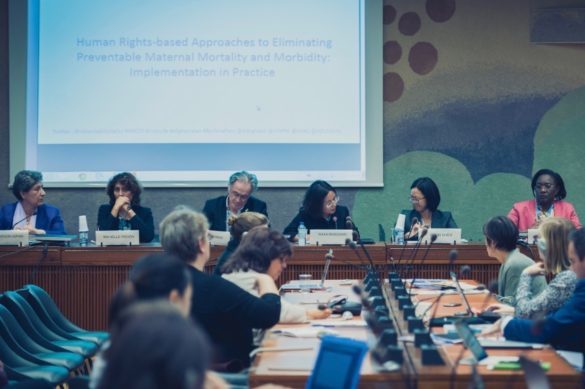 Events
International Women's Day Webinar – Afghan Women and their Future (2022)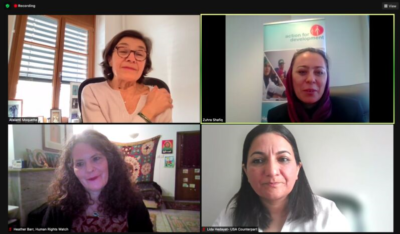 In honor of International Women's Day, Action for Development (AfD) held an online panel discussion focusing on Afghan Women and their future. Zuhra Dadgar-Shafiq, AfD co-founder, reminded everyone that by mid-2022, 90% of Afghans are expected to fall below the poverty line, with women and children being the most drastically impacted. Even though the three panelists (Atalanti Moquette, Lida Nadery Hedayat and Heather Barr) painted alarming existing conditions for women, who have seen their rights undermined since change of regime in August 2021, they assured that a better future is possible. Substantial investments in local women-led organizations, international cooperation and repeated awareness campaigns were mentioned as key factors to change the status quo and ensure better life prospects in Afghanistan.
Stay tuned to read the top takeaways to be released soon!
United Nations Event – Rights based Approach, Maternal Mortality
In 2015, AfD organized an event in cooperation with the World Health Organisation (WHO), the United Nations Population Fund (UNFPA), and the permanent mission of Afghanistan, and other countries on the sidelines of the UN Human Rights Council in Geneva. The event focused on Maternal Mortality as a human rights concern, needing accelerated efforts towards achieving the Millennium Development Goals (MDGs, now revised to SDGs).
Education and Research
Graduate Institute Workshop on Social Innovation
To find innovative solutions for safe water provision, AfD sought technology and education-driven solutions. This provided an opportunity to engage students from the Graduate Institute Geneva (IHEID) through their organization called C4SI – Collaborate for Social Impact. Students developed a detailed design for a water treatment solution for the Comprehensive Health Centre, adapted for a small-size NGO like AfD.
Field Campaign
Water, Sanitation and Hygiene
(WASH)
Decades of war left many Afghans without proper sanitation and clean water supply. Combined with a lack of hygiene education, communities are exposed to dangerous waterborne diseases. Through its WASH program, AfD has led awareness-raising campaigns in partnership with the Afghan government to assist the population in rebuilding water-supplying infrastructures and educate on hygiene practices.