Action for Development provides vital health and education services in Afghanistan to the most marginalized and vulnerable individuals through cost-effective, cascade-model projects that allow for community participation and empowerment.
AfD runs projects in midwifery capacity-building, education for street children as well as children with disabilities, while continuing to provide health services through its Comprehensive Health Center and training for health professionals. In addition to development projects, AfD also provides emergency aid in response to natural disasters.
AfD aims at addressing root causes of underdevelopment and places individuals at the heart of the reconstruction effort. With many years of experience, our team on the ground has a profound understanding of local and cultural perspectives, which have earned them great trust and respect among the communities they serve.
Where beauty and tradition meet poverty and injustice
Afghanistan is a country rich in natural beauty and millenial history. At the crossroads of commercial routes connecting ancient empires, it was a hub of economic and cultural exchange.
Unfortunately, the country has been devastated by decades of war. After the fall of the Taliban in 2001, a group of Afghan professionals founded Action for Development with the intention of assisting the local population in the reconstruction efforts.
Since 2001, Afghanistan has made remarkable achievements. Infant mortality has dropped from 25% to 10%;  the majority of Afghans now has access to basic healthcare, women and girls rights are improving even if slowly on an international level.  So much more remains to be done in order to ensure access to basic human rights to all individuals in the country.
POVERTY
55% of Afghans live under the national poverty line (35%) or are vulnerable to fall under this line (20%)
PREVENTABLE MATERNAL MORTALITY
83% of maternal mortality could be avoided through healthcare and medical training
FEMALE ILLITERACY
83% of women aged 15 or more do not have basic literacy skills
SLUMS
63% of Afghans from urban areas live in slums
Comprehensive Health Center (CHC)

The long-lasting conflict in Afghanistan has created mass displacement both outside and inside the country. As a result, Kabul alone has a population of around 4 million and is one...

Midwifery Training

The idea of a midwifery training came in response to the communities' dire needs. Under the Taliban, female healthcare specialists were banned from their jobs, and males were forbi...

Doctor's Training in Reproductive Health

Action for Development's (AfD) has focused on finding solutions to Afghanistan's healthcare crisis since its very beginning. One of the main issues that the country faces is a lack...

Nutrition Project

Afghanistan has been recognized as a "high priority country" by the Global Nutrition Cluster (GNC) for tackling malnutrition. According to the 2013 National Nutrition Survey, appro...

Rahyab School for Children with Disabilities

Afghan children face hardship on many levels, but disabled children are confronted with additional barriers, such as social stigma and isolation from the community. It is believed ...

School for Street Working Children

Nearly four decades of war in Afghanistan has led to socioeconomic strife on a nationwide scale. Extreme poverty and instability have caused an increase in child labor in the count...

Advocacy

Advocacy AfD strives for empowerment of communities and improved human rights in Afghanistan. Our vision for Afghanistan is a society based on democracy and law, where eve...

Emergency

Afghanistan is prone to landslides, flooding, earthquakes, and extreme droughts. They have devastating effects on people's lives when infrastructures and resources are ...

Staff Member from Geneva Visits the Kart-e-Char School

Our team member in Geneva was given the golden opportunity to visit the beautiful country of Afghanistan for the first time in 5 years! This allowed her to not only to visit the of...

The impact of COVID-19

Amidst the global COVID-19 pandemic, with its break out in Afghanistan at the beginning of 2020, Action for Development has achieved some remarkable results throughout the year.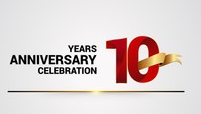 10 People, 10 Interviews: To mark our 10th anniversary, we are coordinating interviews with esteemed personalities who have a long lasting engagement with Afghanistan, thus discovering their vision of Afghanistan yesterday and today, and hopefully tomorrow.
"Being a midwife means that you need continuous training to keep up with news related to health and treatment guidelines. Therefore, I decided to take the midwifery training project run by AfD. The program was very informative and I learned of many new issues that enhanced and refined my knowledge.I'm really proud of my profession as a midwife, which I love, and I'll continue advocating my message by providing services to women in need"
"I have been working for the National School for the Deaf since its establishment. This helped me learn more about people with hearing disabilities. Since I am also a member of the Afghan sign language development group, I could say I spent my life working for people with hearing disabilities, supporting them in different aspects of their life. This is my vision. I hope one day to see persons living with hearing disabilities in Afghanistan gain high quality education and a better life."