The COVID-19 pandemic has particularly impacted women and children's health in Afghanistan, putting many at severe risk of malnutrition. In order to help improve uptake of services for malnutrition at community level, Action for Development has launched a new project specifically designed to provide quality training to Community Health Workers (CHWs) in the Family MUAC approach.
The first phase of the program took place in Kabul, at AfD's field office, in September 2020, when 4 female health workers received 'Training of Trainers' training in "Family MUAC" from Dr Dashti, of the Public Nutrition Department (PND). The next phase of the program will be carried out in 5 provinces: Kabul, Daykundi, Bamyan, Panjshir and Jowzjan. During this phase, 500 CHWs and 200 caregivers will be trained in the Family MUAC approach. This project is funded through top-up funding made available by the SUN Movement Pooled Fund.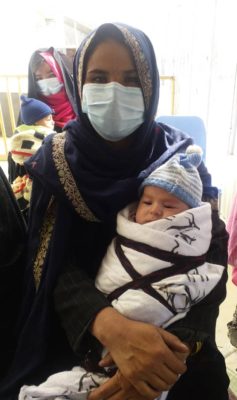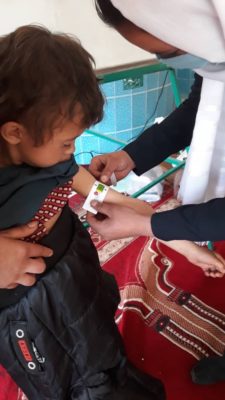 AfD's trainers departed Kabul on October 15 to reach the Province of Bamyan, where they held training sessions with local community health workers for two weeks; sessions were hosted at District Hospitals, Community Health Centers and Basic Health Centers. Some of the areas reached by the trainers include: Dare Sadat, Shah Foladi, Shahr-e-Ghulgha, Daka, Deh Sorkh and Shunbol.
Bamyan, is located in central Afghanistan and it is the capital of the Shia minority Hazara community. As a relatively secure province, development programs that strengthens health, education (with a special emphasis on girls and women), livelihoods, and governance are fundamental to improve the life of these communities. Educated mothers give better care to children than uneducated mothers, increased productivity in agriculture improves nutrition and income levels, and all of these aspects support better health. This in turn improves learning and future prospects.
To learn more about AfD's programs in the field of scaling up nutrition: http://www.actfordev.org/projects/sun-project/