Over the years we have grown an enthusiastic team of talented and dedicated professionals with diverse backgrounds, responsible for managing AfD's projects in Switzerland and Afghanistan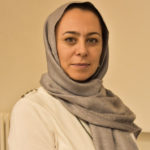 Zuhra has built her career in social development, gender public health and management; she has worked over 15 years with different international organizations including UNDP, USAID, MSH, Save the Children Sweden, Afghanaid, GFMER and the Ministry of Public Health of Afghanistan.
She also has professional experience in the field of social development in Pakistan and Afghanistan. She specializes in strategy performance, macro-level planning and policy development.
Zuhra serves as Strategy Performance and Evaluation Director at AfD. Her mandate is to address the strategic expansion of the organization, primarily focusing on initiatives addressing community development, health, education and the empowerment of women. She also served as a member of AfD's board of trustees for 3 years.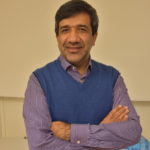 Qudrat is a specialist in public health, community-based development, procurement, supply chain management and donor coordination.
He holds a MD and a MBA, having 16 years of professional experience in Afghanistan, Pakistan, India, South Africa and Switzerland, where he currently resides. He established AfD as a non-profit organization in Geneva in 2014; he oversees the effective implementation of AfD's portfolio including monitoring and evaluation of the public health services in Afghanistan as well as the selection,supply and distribution of health products.
He chairs staff meetings and coordinates donor activities, strategically planning and budgeting initiatives in line with the organization's mission.
Public Health Nutritionist
Alison graduated from St Andrews University, followed by a Master of Medical Sciences in Human Nutrition from the University of Sheffield.
She is currently completing the UNICEF/Cornell University training course in "Programming for Infant and Young Child Feeding".
Previous work experience includes Oxfam and the UK Pre-conceptual care charity, Foresight.
Alison works as Public Health Nutritionist at AfD and has recently joined the Board of Trustees. She is currently working towards setting-up an Integrated Management of Malnutrition Program through the AfD Comprehensive Health Centre in Kabul.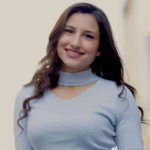 Programme Development Officer (Health & Nutrition)
Zahra holds a Master's degree in Public Health from the American University of Beirut (AUB). She has experience in Nutrition research as well as monitoring and evaluation and program adaptation in low resource settings.
Before joining AfD, Zahra worked with World Food Program (WFP) in Lebanon as well as with World Health Organization (WHO) in Geneva, where she supported the emergency health interventions unit in fragile, conflict affected and vulnerable settings. Zahra has worked a lot with vulnerable populations including orphanage children, refugees and detainees in Lebanon as well as in Sri Lanka. She is passionate about children's health, nutrition, and advocating for their rights. At AfD, Zahra is currently working to develop funding proposals; in addition, she will develop M&E tools and training materials for girls and women in Afghanistan as part of the health and nutrition program.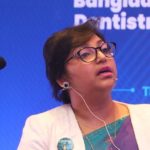 Dr. Shegufta is an accomplished Dental Surgeon born in Bangladesh.
Before joining AFD she served as the chief dental consultant of Pacific International Hospital in Papua New Guinea. She enjoys a diversified career of 21 years as a clinician, assistant professor, mentor, facilitator, medical educationist and public health professional. She also  served as faculty member and executive committee member of Public health foundation of Bangladesh and also as associate editor of South East Asian Journal of Public Health.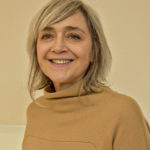 Child Education Specialist
Maria has more than 15 years of experience working in the field of Learning and Development and managing training programmes for enhancement of capacities.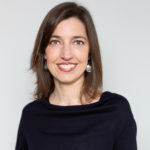 Child Protection Specialist
Claudia has 10 years of experience advocating for children's rights with UN agencies, government bodies, NGOs and civil societies.
She holds a Master's degree in Social Sciences (Intercultural Education) from the Carl von Ossietzky University Oldenburg, Germany.
Previously, she worked as a social worker working directly with street children in Ghana, Tanzania, Mexico and as a Child Protection Specialist in Liberia.  In her last position as Educational Director of two residential groups for unaccompanied minor refugees in Germany, she worked a lot with youth from Afghanistan where she developed an interest in country and supporting its people.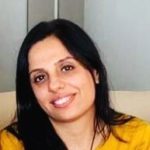 Kanika is an accomplished technology professional with more than 15 years of distinguished experience in Public Sector and Healthcare domain.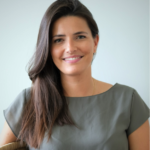 Communications and External Relations Officer
Sophie holds a MA in Anthropology and Sociology of Development from the Graduate Institute of International and Development Studies and is currently pursuing a second MA in Communication for Development at Malmö University.
She has extensive experience working in development, especially in communications, partnerships and donor relations.
Sophie has a keen interest in women and children's rights. Before joining AfD, she worked with UNICEF in Tanzania and Bosnia and Herzegovina. She has also worked for the Oak Foundation, in their prevention of child abuse programme and volunteered with an NGO in Ecuador working on education programmes for street children. At AfD, Sophie holds the position of External Relations Officer where she supports the team by developing communication strategies, increasing fundraising opportunities and generating social media content to help develop AfD's visibility.
Alice is a Communications Assistant for AfD, assisting the Communications department with social media output, the website and the quarterly newsletter, as well as other report- writing and Communications activities to promote AfD's visibility.
Alice joined AfD as an extension of her passion for women's education and empowerment. In a quest to be a part of the international community working towards improved human rights, she has previously worked with SHR, the Security and Human Rights Academy, as the Activities and Translations Coordinator, as well as volunteered with organizations such as ASK – All Special Kids and Global Pride 2020.
Her manifold professional roles over the years have provided her with varied experience in and knowledge of Communications. She holds an International Baccalaureate Diploma from the Ecole Internationale de Geneve.
She taught English at Said Jamaluddin Afghan Institute from 2003 to 2004 and has been working since 2013 as an Operation Manager with AfD.
Training Coordinator and Midwife Trainer
He is a pediatrician born in Kabul in 1966. After graduating from Kabul University, he has worked for various international organizations including USAID.
Coordinator for the School for Street Children Project
She studied at the Afghan Technical Vocational Institute. She works as the School Coordinator for AfD's Street Children Back to School Project.
Administration/Finance Officer
He has a Bachelor's degree in history and sociology from the University of Kabul. He also has a diploma in accounting and management.