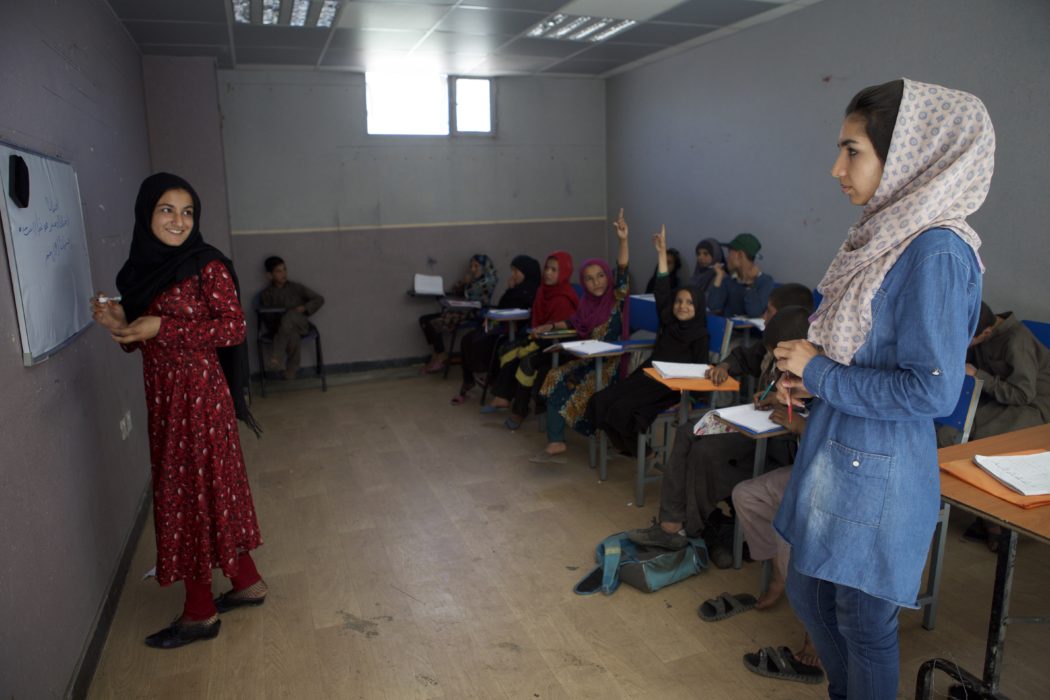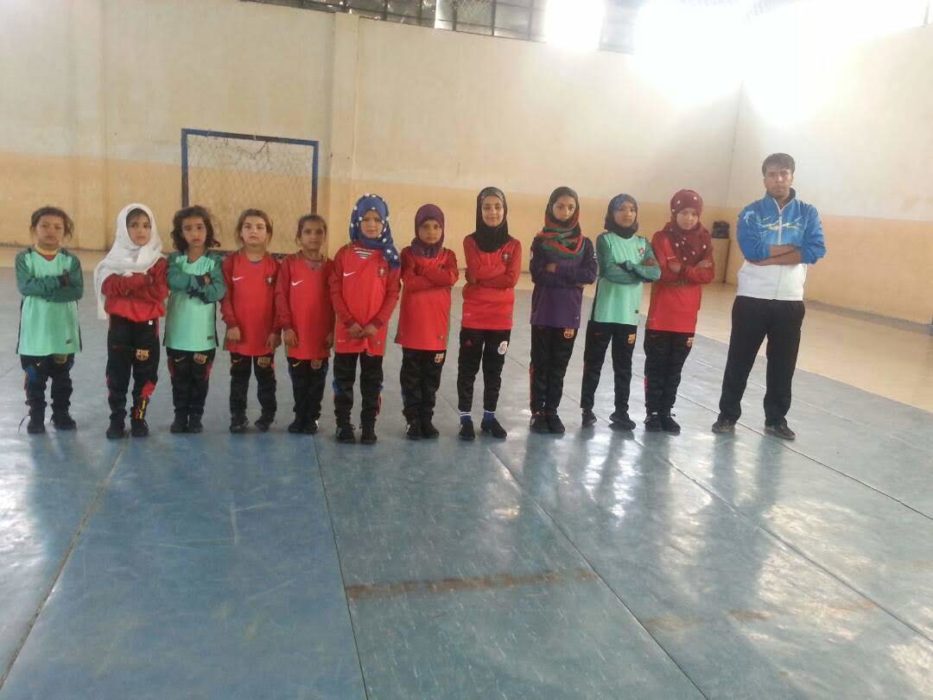 According to UNICEF, in 2016, 3.5 million children aged between 7 and 17 were out of school in Afghanistan, 70% of whom were girls. One of the reasons for such a low school attendance rate in the country is the obligation for children, including girls, to work from an early age in order to support their families.
One of AfD's main projects focuses on encouraging street-working children to re-enter the  educational system, even for a few hours a day. For this reason, in Kart-e-char and Babrshah centres, 2 classes are given in the morning and 2 in the afternoon. Additionally, there is 1 afternoon class offered in our Comprehensive Health Centre.
In 2018, 201 children aged 5-14 years old were registered in our school, 40% -of whom are  girls.
What we aim to achieve in 2019, apart from continuing to facilitate the access to the school for the street-working children, is to sensibilize the families of the local community by organising seminars. The goal is to bring awareness about the importance of education and sports in the life of Afghan children, especially girls. Sports play a strong part in the physical and mental well-being of street-working children. In 2018, 43 boys were playing football at the school as opposed to only 14 girls who abandoned shortly after their enrollment due to family opposition or other personal issues. We aim to ensure the integration of girls into various sports activities for their physical and social well-being.
At Action for Development, we strongly believe in the power of women. 90% of our Geneva staff is comprised of women and as much as half of our Kabul team is represented by women, which is a great success despite the ever present challenges in gender equity in Afghanistan. At our street-working children school, yet again women constitute the majority of the teaching staff, with a proportion of 8 woman to 1 man. They are responsible for teaching, cooking and coordinating, while the sports lessons remain in the hands of a male coach .
These are just a few examples where AfD stands in the inclusion of women in Afghan  society.
In February 2019, the Ministry of Education of Afghanistan released its Girls' Education Policy in partnership with UNICEF. This release shows that the government understands the importance of girls and the impact their education will bring to Afghan society. Young girls who are given opportunities to develop themselves will contribute greatly to the country. Women are the future.