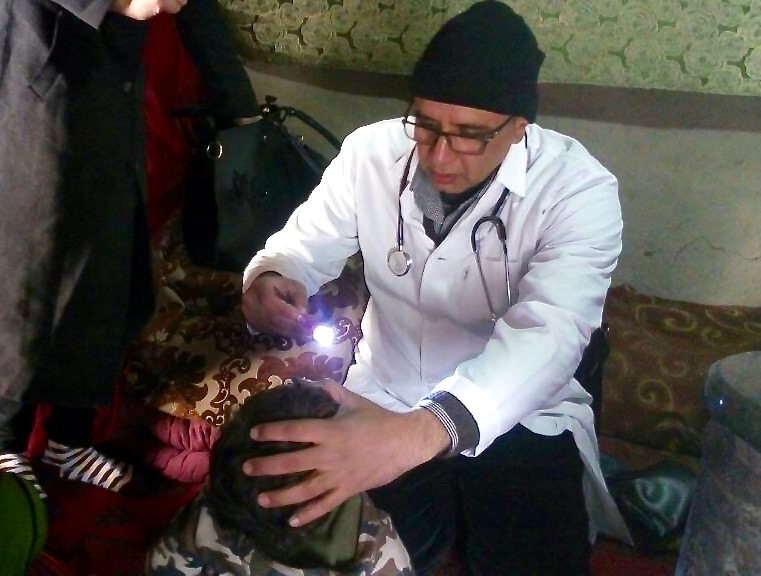 Action for Development was able to provide emergency winterization aid to around 40 families in Kabul last week.
Because of the ongoing conflict in Afghanistan, a lot of families are forced to flee their homes in the different provinces and many of them end up in camps in and around Kabul. Unfortunately the suffering does not stop for the families once they arrive in those camps, since most of them live in poverty and they lack even the most basic necessities. Especially the cold winter months are extremely harsh.
For this reason AfD decided to support these families by providing an emergency winterization aid. On Friday, 19th of January, AfD's mobile health team from the Comprehensive Health Clinic visited an internally displaced people's camp in Kabul, Afghanistan.
he team delivered sacks of coal so that the families can heat up their tents during these cold winter months. They also provided basic health checks to around 40 families and distributed medicine whenever this was necessary. A lot of the patients were suffering from respiratory diseases. Those who were in serious conditions were referred to hospitals and other health facilities for better treatment. A majority of them were either children suffering from severe malnutrition or pregnant women who were referred for antenatal care.
We want to thank our mobile health team for their excellent work!