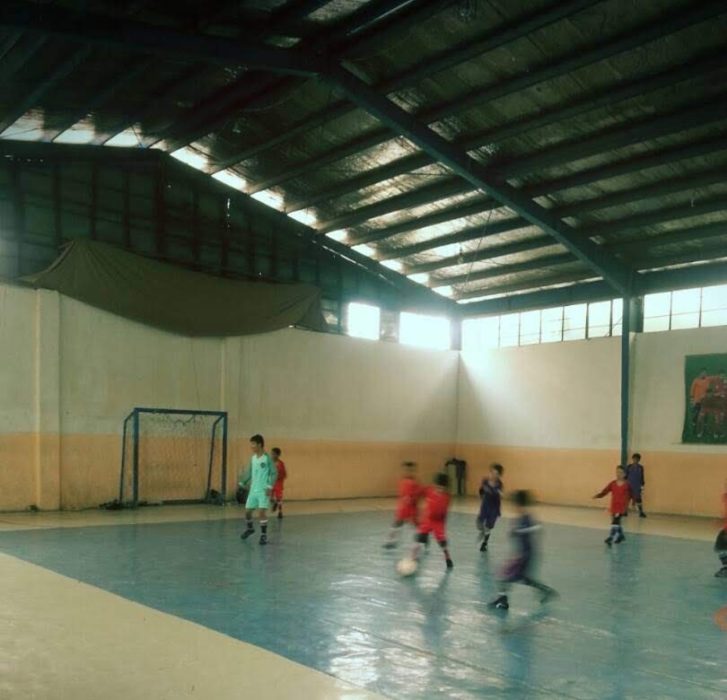 Since April the children at Action for Development's school for street children are enjoying football classes once a week, which has been added to their curriculum.
A newly recruited football coach teaches fitness and football to the boys and girls, who now make up two separate teams. The classes take place in a local indoor sports center, which ensures that children are safe. Finding a football pitch is a challenge in Kabul, as drought and security makes many open spaces unsuitable for the children to play safe and quality football. Every week a private bus drives the children to the sports center. The feedback has been very positive, and children make the extra effort to be able to play a bit of football each week.
In the meantime, the school welcomed ten new students into its classrooms. The school coordinator is currently scouting for a new classroom in a different area of Kabul, so that more street children can be enrolled. New furniture has already been ordered and prospective school children are now being identified.
The UEFA Foundation for children has agreed to support AfD's School for Street Children for a one-year period to increase the student body and to include football as part of their curriculum. It not only benefits their health, but also allows them to have fun and acquire team-building skills in a playful manner. Read more about the partnership