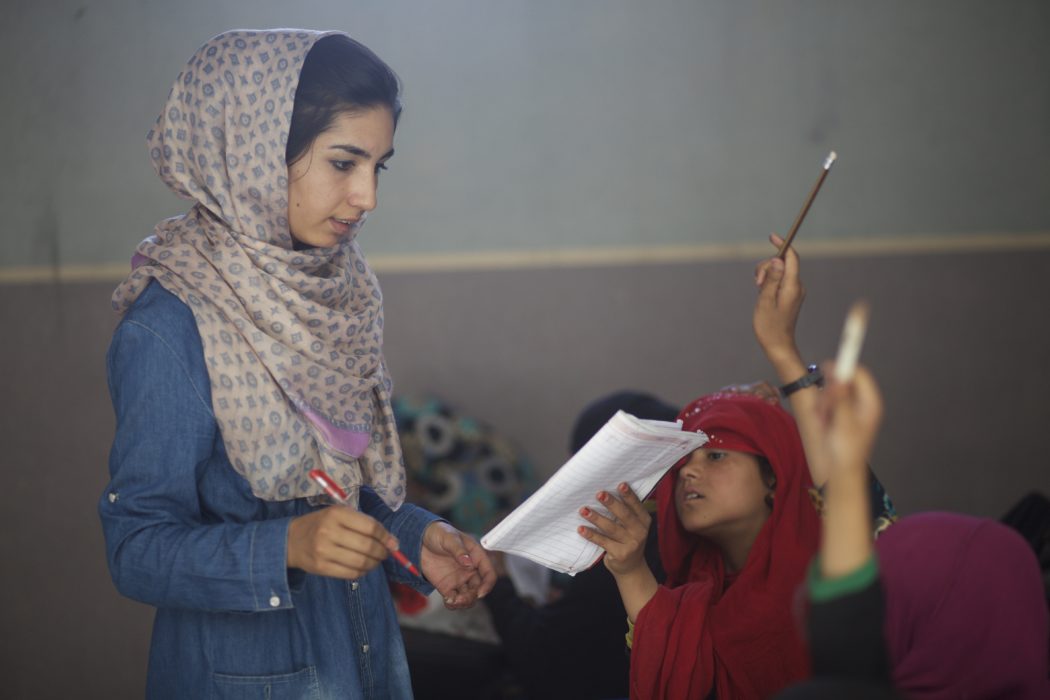 12 August marks the International Youth Day. As said by the UN Secretary General Antonio Gueterres, "today, we celebrate the young people, youth-let organisations, governments and others who are working to transform education and uplift young people everywhere."
The research shows that there is currently 1.8 billion young people (ages 10 to 24) in the world, the largest count ever. Unfortunately, the UN claims that more than ½ of these children and adolescents lack basic reading and maths skills, even though they are attending school.
This year, the theme is "transforming education". According to the UN, it highlights the "efforts to make education more inclusive and accessible for all youth, including efforts by youth themselves". This day is rooted in the Goal 4 of the 2030 Agenda for Sustainable Development. Therefore, it becomes important for this day to be a tool to examine how all stakeholders in his are able to transform education in order to reach the agenda and have education as a powerful tool.
AfD actively promotes accessible education to all children in Afghanistan. By targeting the most disadvantaged groups of the culture, mainly disabled and street working children, AfD is able to slowly reduce the illiteracy and innumeracy rates amongst these disadvantaged youth populations.
Situation in Afghanistan
UNFPA states that approximately 63.7% of Afghans are actually under the age of 25. This portrays a steep pyramidal age structure in the country with a large cohort of young people.
The current marriageable age is Afghanistan without parental consent is 18 for males and 16 for females. With parental consent, the age for females drops to 15.
According to the Commonwealth Youth Programme, the 2013 Youth Development Index is 0.27, placing Afghanistan in the 162ndplace out of 170 countries. The net enrolment rate in secondary schools for both sexes is 27,02%, with it being significantly lower for females than for males (14.48% for females, 39.08% for males).
One of the main deterrents to obtain effective and basic education is linked to child marriage and adolescent pregnancy. According to UNFPA, this contributes to "high rates to maternal mortality and is a major obstacle for girls when accessing education and employment". On the other side, substance abuse amongst young men, including the new street drug called "tablet K", widely used in universities and schools, is becoming a growing threat.
Girls and young women are being "systematically discriminated against" and are susceptible to increased violence than men. This gender bias remains to be a deterrent for many to obtain education and employment. Therefore, the demographic dividend of the country will depend on "realising the potential of these girls and women and, ultimately, overcoming structural gender inequality".
Action for Development is actively working to reduce the strong gender bias and to empower women and adolescents to become an important part of the society. So far, we have had 201 children enrolled in our School for Street Working Children out of 600 in need, reducing the illiteracy and innumeracy rates amongst these children as much as possible. 20 out of them have moved to public, state-funded schools already.
We continue to support the school for disabled children, and we continue to work with the education of midwifes. AfD strongly believes that through grassroots projects of AfD, a new, more powerful society with less gender bias and discrimination will arise.
If you think that AfD's proactive work towards the improvement of the quality of life for the youth is a calling you also want to belong to, please become a member of our organisation or come and work for us.
While we continue supporting the youth population of Afghanistan, come support us by following our social media (Twitter, Instagram, and Facebook) and find out the progress of our projects first!
Happy International Youth Day!