Avec l'addition récente de nouveaux membres, le conseil d'administration continue de guider et de diriger l'organisation à travers ses expertises variées conformément à la nouvelle vision stratégique d'AfD, décidée en 2017.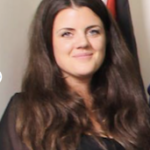 Anna holds a LL.M. in International Human Rights Law & Practice (University of York– United Kingdom), a Postgraduate Certificate in Child Rights (Universidad de Buenos Aires- Argentina) and a LL.B. in European and Transnational Law (Università degli Studi di Trento-Italy). Presently she is an independent consultant, specializing in Child Rights Law, International Advocacy & Policy Development, and Project Management.
Anna worked for the Italian Ministry of Foreign Affairs on the project "Globalizing Social Rights" in Argentina (2009). She also worked as Global Advocacy Coordinator for Defence for Children International (DCI). Here, among other things, she led the conceptualization and campaign for the United Nations Global Study on Children Deprived of Liberty. She then went on to work within the United Nations Office of the High Commissioner for Human Rights (OHCHR). Anna was also expert for the European Commission funded project "My Lawyer, My Rights", which focused on the advancing the effective implementation of children ́s procedural rights within member States of the European Union. Finally, she has previously worked with the Policy Research Institute, World Vision International, Child Rights Connect.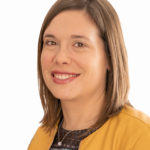 As an 12 + years experienced project and change management practitioner, Federica has been employing her know-how in communications, partnerships, advocacy and resource mobilisation at the service of the United Nations, the NGO world and the private sector.
Besides holding a Master of Arts in Public,social and political communication from the University of Bologna (Italy),Federica attained an Executive certificate in Advocacy in internationalaffairs from the Graduate Institute (Geneva, Switzerland) and a Prince2 certification for Project Management. For over eight years, she worked for various UN organisations based in Denmark, Switzerland, and Myanmar. By helping public and private organisations to strengthen their business plans, fundraising strategies, online presence and written and multimedia content, Federica commits her expertise to make the world a better place, one working day at a time. Currently, Federica manages the communication and results' dissemination of several EU-funded Research, Development and Innovation projects that bridge the gap between academia and industry application.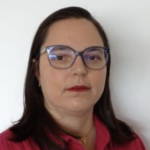 Emilia Saenger

Board Secretary
Emilia has a PhD in Science Education for the Unversidade Federal do Rio Grande do Sul – Brazil. She has a Master in Projects Management  and a great deal of experience in governmental administration. Ms Saenger has been serving at Ministério da Saúde, as Project Manager, and as a Science and Technology Analyst at Conselho Nacional de Desenvolvimento Científico e Tecnológico, in Brasil.
Engaging in an action towards building cooperation and social assistance through Ministry of Social Development & Fight Against Hunger Emilia managed the social affairs and external coordination of the UNDP funded project. At AfD, Emilia is overseeing the coordination and activities related to board functions, supports the board and the management teams with maintaining clear records of the AGMs, overseas compliance with laws, articles of incorporation and regulations. Further than that, Ms Seanger is responsible for the administration and finance of the organisation where she is the focal point for managing contracts in accordance with the terms and conditions,, provide support in the areas of policies and bi-laws.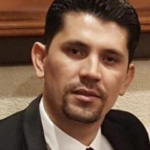 Mr. Khalil Dadgar

Treasurer
An Afghan scientist with a background in radiological sciences. He graduated from Merritt College, Oakland, California, USA. He has a Bachelor of Applied Sciences degree in Medical Imagining from Charles Sturt University, Bathurst, Australia. He also studied Chartered Accountancy (ACCA) in Pakistan.
Khalil worked as radiologist and the head of Radiology unit at the Stanford Healthcare-Valley Care. From 2011 on, he worked as a Radiologic Technologist at San Ramon Medical Center, California, where he perused and experienced new areas of fixed and mobile radiography, computed tomography and fluoroscopic procedures, working in 1st and 2nd level of trauma centers. In addition, he also worked as student evaluator with several hospitals in California. Being an Afghan national, he has a passion for the country. He uses his medical background to serve as a member of the AfD board (and eventually as the treasurer) in order to extend his support to his fellow countrymen.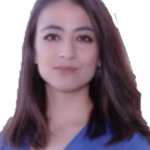 Ms Silsila Nory

Board Member
A German (Afghan by origin) Civil Engineer leading management of railway project construction in Riga, Latvia.
Reaching Germany as a refugee child Silsila grew up into a strong professional, who not only serves her country of residency but also has great passion in supporting Afghanistan women. She completed her Masters in Civil engineering at TU Berlin and has engaged in German led engineering companies. Silsila is a woman activist, who has a strong record of standing for women rights for education and employment. Being a young women's rights defender, Silsila engages with AfD to strengthen women movements and commitments visualizing the socio-economic improvements for Afghanistan women and girls, particularly after there is an immense need to advocate about women's rights.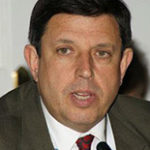 Dr. Denis Broun

Board Member
Le Dr Broun est docteur en médecine de l'Université de Paris, avec une spécialisation en maladies infectieuses, parasitologie et épidémiologie. Il est également diplômé de l'Institut d'Etudes Politiques de Paris et titulaire d'un Master en Biomathématiques.
Denis Broun has worked in the field of international health for the past thirty years. He was the senior health specialist at the World Bank (1992 to 1996) and then head of the health section of UNICEF until 1998. This was followed by his move to Geneva as Programme Manager for the control of tropical diseases and director of resource mobilization at the WHO. From 2000 to 2005, he was European Director of the American consulting firm.
Management Sciences for Health and in 2005 he joined UNAIDS, first as country coordinator in India, then as regional director for Europe and Central Asia. In 2011, he was selected to become executive director of UNITAID, a position he left in January 2014.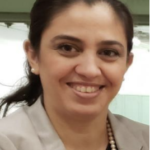 Ms Walia Kerami

Board Member
A Canadian (Afghan by origin) who lives and works in Canada. Ms Kerami has established her career in the field of Medicine (Midwifery and Obstetric science) where she practiced as a Health Consultant in Kabul Afghanistan. 
Before her medical degree, Ms Kerami worked with international organisations in Pakistan in the field of Operations (HR and Finance) where she developed her skills in financial management and talent coaching, which she perused upon her relocation to Canada. Her passion to work for women of her country has encouraged her to reach out to AfD and join the board to support AfD's approach to training midwives and capacity building of young and talented women and youth of Afghanistan.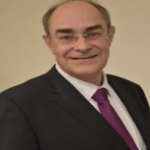 Mr. Yann Moll

Board Member
A financial controller & accounting professional focused on assisting firms to achieve their objectives. He has worked with Swiss private and governmental structure to ensure excellence.
He worked for banks and corporates for over 40 years. Yann brings his experience and background to contribute to the goals of AfD and ensure good value for money.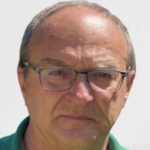 Dr Paolo Piva

Board Member
A former WHO staff member, Paolo Piva is a Doctor in Medicine and Surgery with a PhD in Obstetrics and Gynaecology.
He has a Diploma in Tropical Medicine & Hygiene from the University of Liverpool. He has spent most of his professional life working with and in developing countries in Africa and in the Middle East on a wide range of public health issues including Maternal & Reproductive Health, EPI, TB Control, Health System Strengthening, Essential Drugs and Humanitarian,Emergency. 
Dr. Piva has conceived and administered national and international programs that were large in scope, personnel and financing and assisted national authorities delivering results in resource-constrained situations with attention to programmes' long-term sustainability and their relevance in the countries' national development trajectory.