With the recent addition of new members, the board continues to guide and govern the organization through its various expertise in line with AfD's new strategic vision, which was set in 2017.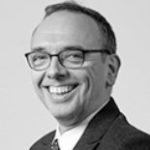 Roberto Bonino is President of the Institut Futura21, a research and development institute dedicated to labour and employment that offers coaching, career transition and change management services.
A physicist by training, Roberto Bonino graduated from the University of Rome in 1980 and, before turning his interest towards the business world, led an active research career in High Energy Physics working at institutions like UCLA, Birmingham University, University of Geneva, University of Rome and CERN.
Roberto is also active in research in the field of Higher Education and in the development of international educational programs throughout Europe, the Middle East, Asia and the United States. Until recently, he was Managing Director at a Higher Education institution.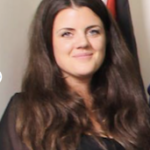 Anna holds a LL.M. in International Human Rights Law and practice (University of York- UK ), a Post Graduate Certificate in Child Rights (Universidad de Buenos Aires- Argentina) and a LL.B in European and Transnational Law (Università degli Studi di Trento- Italy). Presently she is an independent consultant, specializing in Child Rights Law, International Advocacy & Policy Development, Project Management.
Anna worked for the Italian Ministry of Foreign Affairs on the project "Globalizing Social Rights" in Argentina (2009). From 2012 to 2018, she held the position of Global Advocacy Coordinator for an International NGO:Defence for Children International (DCI). Here, among other things, she led the conceptualization and campaign for the United Nations Global Study on Children Deprived of Liberty. She then went on to work within the United Nations Office of the High Commissioner for Human Rights (OHCHR), to ensure the completion and delivery of the Global Study on Children Deprived of Liberty to the General Assembly (in October 2019).
Anna was also expert for the European Commission funded project "My Lawyer, My Rights", which focused on the advancing the effective implementation of children´s procedural rights within member States of the European Union. Finally, she has previously worked with the Policy Research Institute, World Vision International, Child Rights Connect.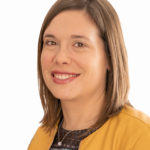 As an 12 + years experienced project and change management practitioner, Federica has been employing her know-how in communications, partnerships, advocacy and resource mobilisation at the service of the United Nations, the NGO world and the private sector.
Besides holding a Master of Arts in Public, social and political communication from the University of Bologna (Italy), Federica attained an Executive certificate in Advocacy in international affairs from the Graduate Institute (Geneva, Switzerland) and a Prince2 certification for Project Management. For over eight years, she worked for various UN organisations based in Denmark, Switzerland, and Myanmar. Since May 2018, Federica lives in Barcelona, where she collaborates with international start-ups, SMEs, NGOs and social entrepreneurs implementing world-changing ideas. By helping public and private organisations to strengthen their business plans, fundraising strategies, online presence and written and multimedia content, Federica commits her expertise to make the world a better place, one working day at a time. Currently, Federica manages the communication and results' dissemination of several EU-funded Research, Development and Innovation projects that bridge the gap between academia and industry application.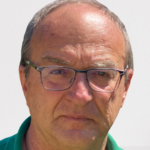 A former World Health Organization (WHO) staff member, Paolo Piva is a Doctor in Medicine and Surgery with a PhD in Obstetrics and Gynecology. He also holds a diploma in Tropical Medicine & Hygiene from the University of Liverpool.
He has spent most of his professional life working with and in developing countries in Africa and in the Middle East on a wide range of public health issues including Maternal & Reproductive Health, EPI, TB Control, Health System Strengthening, Essential Drugs and in Humanitarian, Emergency and transition situations.
Dr. Piva has conceived and administered national and international programs that were large in scope, personnel and financing and assisted national authorities delivering results in resource-constrained situations with attention to programmes' long-term sustainability and their relevance in the countries' national development trajectory.
Director of the Sussex Asia Centre, Chief Academic Advisor of the Afghanistan Institute of Strategic Studies and Vice President of the Association of International Afghan Studies.
Mr. Marsden completed his PhD at Trinity College, Cambridge in 2002. Between 2002 and 2007, he was a Research Fellow at Trinity College. He then moved in 2007 to the Department of Social Anthropology at SOAS, University of London, before joining the University of Sussex as Professor of Social Anthropology in November 2013. in 2014, he was appointed Director of the Sussex Asia Centre. A specialist in Muslim Asia, he has broad interests in anthropological and historical debates about religion, globalisation and identity. His career began as an anthropologist of Pakistan and Islam. Working in a volatile region intersected by the borders of Afghanistan, Tajikistan and China drew him to study mobile merchants in light of interdisciplinary debates about frontiers, boundaries, and regions.
Mr. Marsden has conducted extensive fieldwork in Afghanistan and Pakistan, and worked on ethnographic projects in Uzbekistan, Tajikistan, Ukraine and China.  He speaks Khowar, a form of Persian spoken in Afghanistan and Tajikistan ('Tajiki), and some Pashto and Urdu.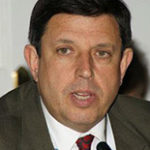 Dr. Broun is a Doctor of Medicine from the University of Paris, with a specialization in infectious diseases, parasitology and epidemiology. He also graduated from the Paris Institute of Political Sciences and holds a Master degree in Biomathematics.
He has worked in the field of international health for the past thirty years. He was Senior Health Specialist at the World Bank (1992 to 1996) and then Head of the Health Section at UNICEF until 1998.
This was followed by his move to Geneva as Programme Manager for the control of tropical diseases and Director of Resource Mobilization at the WHO. From 2000 to 2005, he was European Director of the American consulting firm "Management Sciences for Health" and in 2005 he joined UNAIDS, first as Country Coordinator in India, then as Regional Director for Europe and Central Asia. In 2011, he became Executive Director of UNITAID, a position he left in January 2014.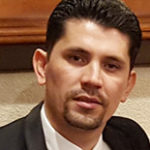 Mr. Dadgar is an Afghan scientist with a BA in Radiological Sciences from the Merritt College, California. He also holds a BA in Applied Sciences in Medical Imaging from Charles Sturt University, Australia. He also studied Chartered Accountancy (ACCA) in Pakistan.
Mr. Dadgar worked as radiologist at the Stanford Healthcare-Valley Care where he was head of the team. In 2011 he worked as a Radiologic Technologist at San Ramon Medical Center, California, where he experimented new areas of fixed and mobile radiography, computed tomography and fluoroscopic procedures, working in 1st and 2nd level trauma centers. In addition, he also worked as student evaluator with several hospitals in California.
Mr. Dadgar joins AfD as Treasurer.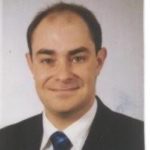 Yann Moll is a financial controller & accounting professional focused on assisting firms achieve their objectives. He joined Action for Development as board member in December 2019.